| | |
| --- | --- |
| …Sketch of kid ( see notebook sketches in menu bar ) | |
Bridge in Britanny vers Lesardieux,Paimpol 2015
..please browse through the different sections in the black menu bar above on top to see more…while I "sort out my carrots for the market" ( metamoraphically speaking )!!!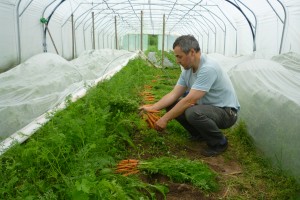 I toast 2019…when France came to visit me in Ireland .This year I have begun to recieve many of the good friends that I have met in France these last few years and now I can welcome them here to stay in my house with me for a short period . Si vous etes un ami de moi et si tu me connais bien ,tu es bienvue ici chez moi pour passer un petit vaccances!A bientôt….Bernard…
Update .July 7th 2020 Help ! It now looks like Ireland will have no tourists this summer 2020 because of the pandemic Covid-19…Hope you can come visit me next year instead 2021
update Aug.20 2020..Masks are mandatory in shops and buses now.Pubs are still too dangerous meeting places to open. Schools go back next week but Covid-19 is on the rise again..approx 50 cases per day now since we relaxed the restrictions 4 weeks ago. I sincerely hope the schools don't send us into another wave of lockdown and restrictions..We 'll soon see.
Dec 20 update ..Back into level 5 restrictions for Christmas and the new year as a new strain of Covid hits the country and the UK especially this Christmas week ….one ray of hope is that the vaccine has been discovered and has begun distribution to nursing homes and care workers here by the end of 2020.
Yes We are again at level 5 ,going into March 2021 because we opened up the country too much and too soon at Christmas….and all business s still closed stores,bookshops ,cafes theatre,etc etc 5 kilometer restricted distance stil in existance .People are now unable to take any more than 2 more months…but the vacine is beginning to be rolled out .We will have to wait until June at least to finally get it ….the summer events/concerts are being scheduled for July but that may be cancelled again…lets wait and see…